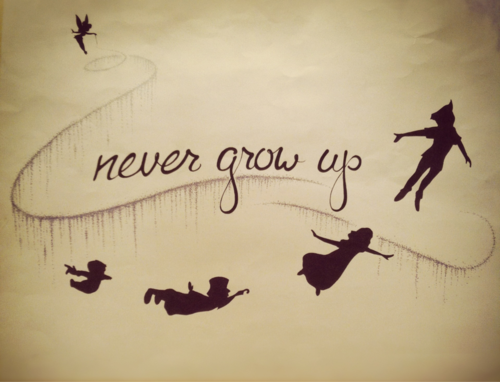 They tell tales of magnificence,
And otherworldly adventures.
Most of all
They have credited to my existence,
Everlasting Youth.
Sometimes, they forget -
Children can grow lonely too.
What sets me aside from all of you,
Is that in this never-changing body of mine,
I carry tears that surpass a thousand wise years.
The path of a child is happy and free.
The path of an immortal is eternally damned.
Forever Young,
Peter Pan